Choosing the colors and style of your wedding can be very hard, but the sooner you can do this the better the rest of your planning will go. Your colors and style will determine how you choose invitations, bridesmaid dresses, decor, flowers, and even food.
Some tips for picking your colors and theme:
Consider the season of your wedding. Colors naturally fit into different seasons. Warmer shades for late summer and fall, and cooler shades for spring and summer. Try to avoid the cliche colors of holidays in that season. For example, red, white, green at Christmas time is way too common and maybe not the best color combo for a wedding. For a winter wedding, instead try deep red with gray accents or a rich blues with gray or black accents.
Consider the style of your wedding. Rustic weddings work well with earth tones and muted shades. Neutral or very simple color palettes are becoming popular for modern style weddings.
Consider your bridal party. What color(s) would your girls look good wearing? Some colors work better for different skin and hair and then some colors just don't look that good as a dress even though it makes a great invitation.
Here is a GREAT website for browsing hundreds of wedding color palette options.
The Perfect Palette
allows you to choose one color and then they provide several palettes that would work around that color. They also provide pictures from weddings to give you ideas of clothes, decor, flowers, food, etc. that match that palette. Such a great resource!
How did I pick my colors? Honestly, I ran across this palette picture on Pinterest and just fell in love right away. I did look at a few other options but I knew this was going to be my wedding colors. Now, I realize, that is a lot of colors. I think it is more common to have 2 or 3 colors, which simplifies things. But, as you will realize throughout this blog, I was not afraid to break "tradition". I loved these colors together and wanted to use them all! And so I did, and (I may be a little biased) but I think it worked great.
Consider the season. If you want an outdoor wedding, winter weddings are still possible, but your style will definitely need to take the weather into consideration.
Consider the venue. If you rented a gorgeous church, a quaint chapel, or a backyard, the building/setting will automatically define the style.
Consider your dreams of a dress. If you have always wanted a huge princess ball gown, maybe a beach setting isn't the best. Your dreams of a ball gown may indicate dreams of a more formal style and setting.
Back to Pinterest, I saw this picture and it totally fit my wedding dreams of a style. Rustic, outdoors, country, simple, yes!
I pinned this picture because I felt it was such a great mesh of my colors and the style. Pies are so rustic and simple and the colors looked so great together! (I did want pies at my wedding instead of cake...fiance vetoed that and even though I was bummed for a bit, I love what we ended up doing...keep reading throughout this month to see what that was.)
When my mom found this fabric line, the name alone had me sold. Urban Cowgirl...I feel like that fits me so well. We chose the 4 "lace" fabrics from this line (blue, cornbread(yellow), grass (green), and mud (brown) and then a solid coral for my bridesmaid dresses.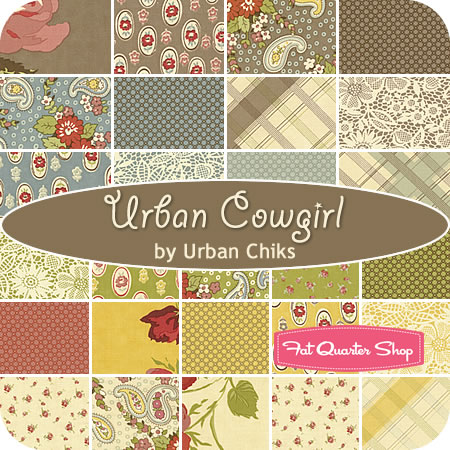 From my wedding--Color and Style
All of my wedding colors are included here in my bridesmaid dresses and the style is definitely rustic (baby's breath), simple (sundresses) and country (cowboy boots).
I hope these tips help you choose your colors and style!